Description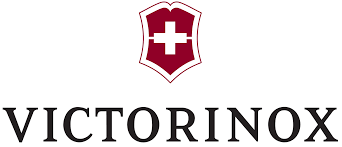 Alpenliebe- Swiss Army 'Classic' Pocket Knife
One of the 10 winning designs in this years Victorinox Limited Edition Swiss Army Knife collection 'Places of the World'.
The design was submitted by a graphic designer from Switzerland and represents Switzerland and its traditional art.The design was inspired by his love for this beautiful country and the love of his life. It portrays a typical young couple in love in the mountains and the classic Climb to the Alps, as it heroes the traditional Swiss art of paper cutting.
As he indicated in submitting his design 'The story behind the design is all about love. Love for the love of my life and love for the beautiful country of Switzerland, its people, its culture and its traditions. I personally have never seen a Swiss Army Knife decorated with such a typical Swiss theme. Driven by this opportunity I created a design based on the traditional Swiss craft of paper cutting to represent Switzerland and to illustrate the most beautiful feeling in the world.'
Tools
small blade
scissors
nail file
screwdriver 2.5 mm
key ring
toothpick
tweezers
Height:     9mm (0.35″)
Length:     58mm (2.3″)
Weight:     21 g
Made in Switzerland.
We have more products in this range that we will be gradually adding to the website. If you are looking for a particular Swiss Army Knife and do not see it here, please send us an enquiry email.
Ware Bros Cutlery – The Knife Shop is an Authorised Australian Retailer of Victorinox Products.

For your information all Victorinox products purchased from Ware Bros Cutlery – The Knife Shop come with an Australian backed warranty (some conditions do apply).
Under Australian law no knife can be sold to persons under the age of 18 years. In making a purchase from this website you acknowledge that you are 18 years of age or older.